JC's Take: Analyzing the WWE's Youth Movement
Hey everyone. First of all let me apologize for the lack of blogging the last 2 weeks. My work schedule was different than normal the last 2 weeks, and I had to rearrange some things to get other stuff done. While I love blogging, it had to be put on hold for a little bit.
Now, onto more important matters. Wrestlemania 27 is a month away. While this card looks good from a wrestling standpoint, it doesn't have that marquee match-up like HBK/Taker in the past 2 years. HHH/Taker should be good, but it doesn't have that hook to draw in casual viewers. That is why The Rock was brought in for this year's Mania. He has the star power and history with the WWE to draw in everyone from the normal viewer, to the casual viewer, to the viewer who hasn't watched since The Rock left.
While having The Rock back is great, it points to a glaring problem that the WWE is facing right now. Right now, the WWE is seriously lacking in the "new" star department. What do I mean by new star? It's simple: people who have not been in the main event scene, or people that were there for a short time and have since been relegated back to the mid card.
In the most recent WWE Conference Call for their shareholders, Vince McMahon said they were looking at Wrestlemania this year as a chance to launch new stars. Well, if things continue to look like they do now, it appears that Vince's wishes will only be half meet.
Building new stars has been a struggle in the last few years. This past Elimination Chamber PPV marked the first time since 2008 that neither John Cena, HHH, or Randy Orton were involved in the WWE Title Match. But who was the challenger to Miz's WWE Title? Jerry Lawler. While the storyline was good, it tells you all you need to know about the state of the WWE's future.
Now while the WWE has struggled in the new star department, they haven't struggled completely. They made The Miz the WWE Champion. He hasn't really looked all that strong while holding the belt, but he's been able to hold his own. On Smackdown, Alberto del Rio won the Royal Rumble and will face Edge for the World Heavyweight Title at Wrestlemania. I think Alberto del Rio has the chance to be better than the Miz as champion. While Del Rio won't be as mainstream as The Miz, I think he will be better from a wrestling standpoint. Unlike The Miz, del Rio has looked strong in the last couple months. The WWE has done a good job protecting him. I think he has a good chance of being a long-term champion on Smackdown. I could see him holding the World Heavyweight Title all the way to SummerSlam.
So what is the long introduction all leading to? A look at the WWE's current crop of young wrestlers, where they stand now, and where they could be in a few months, or a few years time.

After The Miz and Alberto del Rio, I think John Morrison would have to be considered the next breakout star in the WWE. He's gotten a decent push in the past couple months. He put on a good match with The Miz on the first RAW of the year. He had a serious of good matches with Sheamus throughout the end of 2010. Morrison's parkour style gives him a unique offensive move set that makes him different from any other star in the WWE. That's a good thing when looking for a new star. Having one unique characteristic that fan's can identify you with can go a long way.
Many people are comparing John Morrison to Jeff Hardy. That is a fair comparison. Obviously Morrison has his personal life in better order than Hardy. Morrison isn't facing federal drug charges. But both men do have a similar unique style of offense. Unlike John Cena, both men seem to be over with everyone in the crowd. While John Cena is over with only the young and girl demographic, Morrison is over with everyone. Just like when Hardy was getting over, Morrison is the guy fans can identify with as the underdog looking to grab his big moment. Wrestling needs that every once in a while. That's why fans get tired of the likes of John Cena and HHH: NOBODY buys them as an underdog in any situation. Put Morrison out there as a challenger to the WWE or World Title, and people will believe he is the underdog in the match no matter what.
Right now, John Morrison is as close as one can be to the main event without being in it. After he won the #1 Contender's Match at TLC, I thought he would be fighting The Miz for the WWE Championship at the Royal Rumble. They had 6 weeks to build Morrison up as a threat for the WWE Title. With the Rumble match selling that PPV alone, I thought having a Morrison/Miz WWE Title Match would have been worth the risk. But instead, the WWE put the match on an episode of RAW. Morrison and Miz could have put on a much better match than Randy Orton and Miz did at the Royal Rumble. Why did the WWE not pull the trigger on the match? Maybe they didn't have confidence in Morrison's mic skills which, just like Jeff Hardy's, aren't very strong. Instead Morrison was in the Rumble match. While his parkour style saved him from being eliminated, it won't be something that will be remembered long term. His spot from the top of the Elimination Chamber was also unique, but it didn't help him win the match. Sooner or later, the WWE needs to pull the trigger fully on John Morrison.
So when does the WWE pull the trigger on John Morrison? If it was up to me, I'd say SummerSlam. While it'd be nice to have Morrison built up huge, win the Royal Rumble and then main event Wrestlemania 28, I don't think the WWE can wait that long without the risk of fans losing interest in him. Morrison has a ready made feud with C.M. Punk after Wrestlemania, although I'm sure Punk will continue his feud with Randy Orton for a bit after. Morrison currently has nothing lined up for Wrestlemania, which worries me a bit. Especially considering the fact that there is no Money in the Bank match at this year's Wrestlemania. If I was booking, I would have Morrison feud with C.M. Punk for a few weeks, leading to a match at Over the Limit. Put him in the WWE Title match at the Fatal 4 Way PPV, only to see C.M. Punk walk away with the WWE Title. Then at the Money in the Bank PPV, have him win the RAW briefcase. Instead of having Morrison cash in his briefcase on a vulnerable champion, have him come out the next night and say he wants to cash in his briefcase at SummerSlam against Punk. The announcers can then question Morrison's decision leading to SummerSlam, only to have him win in the end, proving everyone wrong. That may be the best way to make John Morrison a star.
From Spirit Squad to World Title contender, that's the story of Dolph Ziggler. When Dolph Ziggler first debuted with his new gimmick, I thought there'd be no way he would get to where he is today. "Hi, I'm Dolph Ziggler." just seemed very stale and bad. But to his credit, Dolph has done very well over the last couple months. Being paired with Vickie Guerrero hasn't hurt either. Vickie is a heat magnet, and being with her instantly puts heat on Ziggler. Being with Vickie also helps hide the fact that Ziggler's mic skills, just like John Morrison's, aren't the best. While letting Vickie do all the talking helps, it also takes some of the focus off of Dolph.
One thing is for sure, however. Dolph Ziggler gets all the focus put back on him once the match starts. I don't think I've been more impressed with the overall improvement of one wrestler in the ring like I have been with Dolph Ziggler in the last few months. Ziggler has put on some good to great matches in the last half year. He had an impressive set of matches with Jack Swagger and Kofi Kingston throughout the late part of 2010. He had a late Match of the Year candidate against Daniel Bryan at Bragging Rights. But perhaps his two best performances came against John Cena on RAW and Smackdown in late December. The match on RAW especially stood out. Ziggler stood toe-to-toe with John Cena in the ring, and it looked like he belonged. Ziggler carried that momentum into his first main event program with Edge. Ziggler and Edge then went on to have a great match at Royal Rumble. It was easily Edge's best singles match since he returned from injury in 2009. They had the crowd into the last half of it, and Ziggler was even getting some fans behind him. It'll be interesting to see where Ziggler's current firing storyline goes, because I think it could be something that either makes him into a star, or drags him down into an afterthought in the minds of the fans.
When will Ziggler get his first title reign? I know "technically" he already had one, but we won't count that for the purposes of this blog. If he stays on Smackdown, he may have to wait a while. Alberto del Rio is the top heel there, and as I said in the beginning, I think he will be a long term champion. The same would go for him if he were moved to RAW. So I would say at the earliest, he may have to wait til late 2011. If he stays on Smackdown, he could be a favorite to win the Money in the Bank briefcase. As much as Ziggler has excelled in the ring, I don't think he is the type of guy the WWE sees as winning the Royal Rumble then main eventing Wrestlemania. I don't have an exact scenario to play out for Ziggler, but I do think he will have the World Title again before the end of 2011, with Survivor Series being my first guess as to when he will win it.

Nobody has taken a bigger fall from the top in the last year than Sheamus. At the end of 2009, Sheamus shocked the wrestling world when he defeated John Cena to win the WWE Championship. Many people said he wasn't ready for the top spot. But to Sheamus's credit, he held his own at the top. Triple H apparently saw something in him and was the main catalyst behind his push. Sheamus went on to feud with HHH and the two had some good matches. Sheamus ended up putting HHH out of action until recently. He won the WWE Title back and held it until September, where he lost it to Randy Orton. Since his program with Orton ended, Sheamus seems to have been lost in the shuffle. He jobbed to Santino on RAW, which set-up his program with John Morrison. Even though he won the King of the Ring Tournament, he hasn't done much with it. First of all, he looks like a goof wearing the king attire. Second of all, he hasn't done anything worthy since winning it. He lost his program with John Morrison, he lost cleanly to Mark Henry, and lost a battle royal to Jerry Lawler. Then when HHH, the man he put out of action for 9 months, returns to RAW, Sheamus gets taken out by "The Game" in a matter of minutes, then loses to Evan Bourne.
Sheamus is in need of some serious reconstruction. He's rumored to be in line to face Daniel Bryan for the United States Championship at Wrestlemania. That is a step in the right direction. The two had a short but decent match on RAW a while back. Plus it at least gives Sheamus a program heading into Wrestlemania. Would it have been better for Sheamus to take on HHH in his return match at Wrestlemania? Absolutely. But Sheamus image was too far down by the time HHH returned to make him seem like a worthy Wrestlemania opponent for Hunter.
I think the best thing that could happen for Sheamus right now would be a move to Smackdown. There is nothing left for him on RAW. He has a handful of fresh feuds waiting for him over there with the likes of Edge, Rey Mysterio, and even The Undertaker if Taker can stay healthy. Sheamus could also benefit from some time off, but that is something the WWE would never do. One of the best scenarios, at least in my mind, would be to keep Sheamus off of TV for a couple of months. After the time off you can have him return by beating down a top star, like an Edge or even The Undertaker. It makes the fans think he can take on any top babyface in the company, and erases the last couple of months of bad booking Sheamus has gone through. Sheamus is the type of guy that if re-established properly can be a top wrestler in this company down the line. He has the ability to slide into the main event slot and hold his own with the top guys in the company. Sheamus is in the position where instead of worrying about his next title reign, he needs to worry about re-establishing himself as a threat in the eyes of fans who now look at him as an afterthought.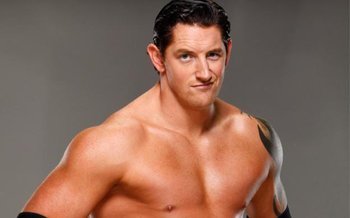 I don't know if anybody saw Wade Barrett coming last summer. Sure he won Season 1 of NXT, but nobody expected him to get to the top so quickly. Barrett was thrust into the spotlight by being the leader of the Nexus angle. The Nexus angle was one of the best ideas the WWE had come up with in years. It's a shame that it died the way it did. It would have been nice and refreshing to see a dominant heel faction on top of the WWE. But there is no denying that Barrett showed his worth to the WWE long term as a main event talent. He was outstanding on the mic while he was on top. Some of his comebacks while he was bossing around John Cena were great. I think as an overall talent, Barrett is ahead of Sheamus. I like his mic work and overall presence more than Sheamus. And even though Sheamus can be built up as a monster heel, Wade Barrett has the better look for it.
As I said, it's disappointing that the Nexus angle ended with Wade Barrett never winning the WWE Title. I thought Barrett would have been more than capable of holding his own as the Champion. There would have been tremendous crowd heat in a John Cena/Wade Barrett WWE Championship match, especially at Wrestlemania. I don't know if they could have held that match off for so long, but the build would have been worth it.
Like Dolph Ziggler, however, Barrett is stuck in a bit of a bind on Smackdown. With Alberto del Rio as the top guy and potential long term champion, there isn't much for Barrett to do. But unlike Ziggler, Barrett wouldn't have fresh match-ups on RAW. He's already gone after all the top stars there. I think he will eventually get The Undertaker down the line. If the WWE would be willing to take the risk, I could see the possibility of a Barrett face turn. But I don't see that happening in the near future. I can see Barrett bouncing between feuds the months after Wrestlemania. He will probably be in the World Championship match at the Fatal 4 Way PPV. If he can stay strong enough in the eyes of fans, I could see him as the leading candidate to win next year's Royal Rumble and headline Wrestlemania. Barrett needs to continue to improve in the ring. He already has the talent on the mic to be in the main event, now he just needs to add a bit more to his in ring work in order to maintain his status as a top guy now and down the line.
I was on the fence about including Cody on my in-depth portion of this outlook, but I think there is potential for Cody Rhodes on the main event stage down the line. It will take some work, but Cody's gimmick is very much over as a heel right now. I would say at this stage, he has more of a chance of being a WWE or World Champion down the line than Kofi Kingston, Jack Swagger, Drew McIntyre, and Ted DiBiase.
The big key for Cody Rhodes will be how he comes out of this program with Rey Mysterio. Obviously the two are building towards a match at Wrestlemania. Rey apparently hand-picked Cody as the man he wanted to face at Mania. That has to be a good sign for Cody. With Rey being a top guy in the company, he would want to wrestle someone at Wrestlemania that he knows he would have a good match with. He also probably sees something in Cody, and Rey thinks that this can help Cody get to the next level down the line.
But like I said, I don't think this will be happening anytime soon. I would say Cody still has a year before he can be considered as a top guy. His mic work with this Dashing gimmick is very good. I didn't think the gimmick would last this long, but Cody is doing a tremendous job of making it work. Hopefully he can keep it going because it is a nice "change of pace" gimmick in the WWE. I would like to see Cody get an extended run with either the Intercontinental or United States Championship. Even though those titles have been devalued in recent years, they still mean something if you can defend it successfully on a constant basis. Cody Rhodes is somebody I can see in the Spring or Summer of 2012 as a man ready to finally compete for a World Title, and ready to win it as well.
Daniel Bryan is a favorite amongst the "smart" wrestling fans. Bryan is everything they like. A good worker in the ring capable of putting on an entertaining match with anyone. In his time in the WWE so far, you could say he has gotten the best matches out of The Miz, Dolph Ziggler, and Ted DiBiase Jr. Bryan's work on the Indy scene as gone a long way in helping him garner early success in the WWE. It also helps that he was trained by Shawn Michaels and William Regal.
Bryan currently seems to be stuck in limbo. Sure he is the United States Champion, but he really has no direction as a character. The whole "Lady's Man" thing appears to have been played out. As I said in my recap of Sheamus, it appears him and Bryan may be headed to a match at Wrestlemania. I think that's good for both of them, especially Bryan. For people who are ordering the PPV for The Rock, he has the chance to put on a good match with a much bigger opponent. He can show people in the wrestling world just how good of a natural wrestler he is.
From my standpoint, I think Daniel Bryan has the potential to be a main event guy. From a WRESTLING standpoint, he reminds me a lot of Chris Benoit. I know that's a name people hate to bring up, and I'm sure there will be people who hate me for using him to compare with Daniel Bryan, but they do have some similarities. They both can put on outstanding matches in the ring. That's how Benoit won fans over, and that's how Bryan can win fans over. Benoit wasn't as strong on the mic as he needed to be, and neither is Bryan. Bryan wins fans over by his performance in the ring, just like Benoit did. Bryan has the opportunity to improve on the mic, and I think he has the capability to do it.
As with Cody Rhodes, Bryan is probably at least a year away from competing for the WWE or World Title. Bryan winning his first title in a big city like New York, Boston, Chicago or Philadelphia would be good for him. Those cities are full of "smart" fans who would pop huge for his win. Unlike Dolph Ziggler and Cody Rhodes, I think Bryan is the type of guy who can main event Wrestlemania if built up like Benoit was during his run to the World Title at Wrestlemania XX. I would say to watch for the Summer of 2012 or maybe even as late as Wrestlemania 29 for Bryan's first main event title run.
Other Young Talents to Watch
Kofi Kingston appeared to be the next breakout star in the WWE in late 2009. While on RAW, he was put into a feud with Randy Orton. He looked great in the beginning, constantly getting the better of Orton. Then he was made to look like a megastar in front of the sold-out New York City fans in Madison Square Garden. Then, it all went away. No one really knows what happened. We know Orton yelled "STUPID!!!" at him once in a one-on-one match, but that shouldn't have been enough to warrant a de-push.
Kofi has been stuck in mid-card hell for almost his whole career. He recently had a decent run with Alberto del Rio. Despite losing both matches, he still looked like he belonged in the ring with him. I think Kofi is a guy that if the WWE decided to get behind him again, he would answer the call and the fans would get behind him. But unfortunately for Kofi, his time may have come and gone.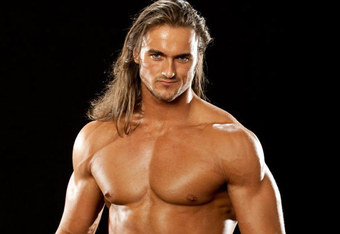 The 'Chosen One" according to Vince McMahon. I think McIntyre got too much too quickly. He looked dominant as IC champ, and appeared to be headed to the main event sooner rather than later. But crazy Vince decided to change his mind again, and McIntyre was cooled down.
Just like Kofi, McIntyre has looked better recently. He had a strong showing in the Smackdown Elimination Chamber. The only problem is that he has nothing going for him headed into Wrestlemania. I also think he is #3 in the young, big man pecking order in the WWE behind Wade Barrett and Sheamus. Drew still has room for improvement in the ring. Unlike Kofi, however, I still Drew with the potential to creep up into the main event picture somewhere down the line.
Yes I know: Christian wouldn't be someone you would consider young in the WWE. The guy has been in wrestling since the Attitude Era. But Christian is someone who I have fellt has been EXTREMELY under-utilized in his WWE career. He appeared to be on a main event breakthrough in 2005 as it looked like he was ready to face John Cena 1-on-1 on PPV. But they decided to put Chris Jericho in the match, making int a triple threat. After that Christian's push vanished. He was relegated to the mid-card before leaving the WWE to go to TNA.
Christian returned to the WWE in 2009 on ECW. But only recently has it looked like Christian may finally be making is way to the top of the ladder. He returned at the Elimination Chamber PPV by saving Edge from an attack by Alberto del Rio, the same man who put Christian out of action. Christian saved Edge again this past Friday on Smackdown. Where this is leading to no one really knows yet. Could he be put into the World Title match at Wrestlemania, making it a triple threat? Possibly. I think the more likely scenario is that he is in Edge's corner during the match.
Internet fans would love to see Christian as a Champion. To the non-smart fan, however, I don't know if they could buy Christian as a WWE or World Champion. With the proper build-up, of course they would. I think Christian is someone who could be seen as a transitional champion. A guy that could hold the belt for a month or two before passing it on to someone who will be more of a long term champion. Christian deserves it for the time spent in the company, but I don't know if Vince & Co. see it the same way I do.
Swagger has already had a run as World Heavyweight Champion, but it has to be considered a disappointment. He never really looked strong as Champ. He defintely has the ability to be Champion again, he just needs the backing of Vince and creative.
I think he caught a break by being named the trainer of Michael Cole for his match against Jerry Lawler at Wrestlemania. Despite the lack of wrestling that will happen in the match, it is arguably the hottest angle in the company. Swagger will get more heat through his association with Cole then he did when he was World Champ. Right now, I think Swagger is a guy that could be inserted into the main event if needed for a one month thing. But to be taken seriously as a long term champion again, he needs to be given a proper one-on-one program with someone that will make him look good in the ring, and get over his natural wrestling ability.
I thought about including Ted DiBiase Jr. on this list, but I feel he is beyond repair.
With the currnet state of WWE TV as it is, the so called "youth movement" that Vince talked about is in slow motion. The Miz is WWE Champ, and Alberto del Rio appears destined to win the World Heavyweight Title at Wrestlemania. Other than that, the mid-card is in shambles. Almost all of the guys I mentioned on this list have no definitive program heading into Wrestlemania. If the WWE pu more time into developing their mid-card talent into serious wrestlers, maybe they wouldn't have had to resort to bringing in The Rock as guest host of Wrestlemania. I'm not saying I'm not happy having The Rock back, I am, but he is nothing more than a short term fix for the WWE. I would love to see him comeback and wrestle John Cena at some point, maybe at SummerSlam in LA. But the WWE still needs to push their young talent as threats and develop them all around as more serious wrestler to the fans.
I know we haven't even gotten to Wrestlemania, but I'm someone who loves to look ahead. I think this summer, the WWE would have the perfect opportunity to push some of their young talent to the next level in the company. If they built up the guys mentioned above as threats throughout the summer, I think it good culminate in a type of "changing of the guard" at SummerSlam. What do I mean by that? Here would be a preview of a card I'd love to see.
WWE Championship: C.M. Punk (c) vs John Morrison
World Heavyweight Championship: Alberto del Rio (c) vs Sin Cara
John Cena vs Dolph Ziggler
Edge vs Christian
Randy Orton vs Cody Rhodes
The Undertaker & HHH vs Sheamus & Wade Barrett
Daniel Bryan vs Jack Swagger
Rey Mysterio vs The Miz
Notice a theme with that card. All but two guys I listed (sorry Kofi & Drew) are on that card against established main event guys, other than Daniel Bryan vs Jack Swagger, which is two young guys facing each other. That card would also take into effect the Draft, as well as the "brand-split relaxation" that usually takes place around big PPV time. This card would represent the perfect type of changing of the guard that the WWE is looking for. And for those of you who don't know who Sin Cara is, he is an outstanding wrestler from Mexico that the WWE just signed. He was formerly known as Mistico. I didn't include him on the list because I feel that he is already an established talent, and will get to the top soon enough.
This blog takes the place of my typical WWE Week in Review column that I usually do, that should be back next week. I hope you all enjoy this longer than normal piece from me.
NFL Mock Draft Version 2 will most likely be up this week.
Until next time,
Justin C